Got Dumped on V-day? Send Your Ex to Watch Roy
We can feel your fury and we're here to say that you shall be avenged! Send that ex of yours to Roy and watch them die a slow death. YES, Roy is SO bad!



Why did Ranbir have to do such a movie? What happened to him?!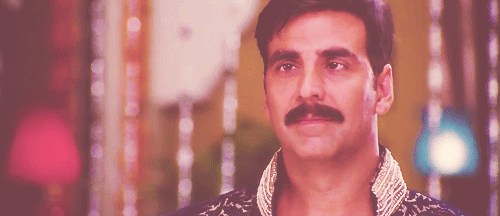 Source: giphy.com



Arjun Rampal needs to eat a lot of food


Source: fyarjunrampal.tumblr.com



This movie was just an advertisment for Malaysian tourism. Judging you Team Roy


Source: pikspost.com



Cigarette, booze, cigarette, booze - on loop. Every frame of the movie had someone or the other smoking


What was the story even! Roy is Arjun who is writing about Roy, but is actually not Roy!


Source: happilyunmarried.com



Chittiyan Kallaiyan Ve was so out of place! No one is Punjabi, no one is in India, and the mood the movie had set for that song was very mis-matched


Source: chikotee.com



The story moves at a pace slower than your dadaji's old scooter


Source: bollypop.in



Except the sound track of the movie, nothing is worth looking forward to! So, save yourself the trip and listen to all the songs here!


Get personalized recommendations on what to watch across 35+ OTTs only on
OTTplay
LATEST REVIEWS
Kriti Sanon and Pankaj Tripathi are two incredibly talented actors who have shared the screen twi... more

There has been quite some chatter about Ek Duaa. The film, which stars Esha Deol Takhtani and can... more

Priyadarshan lovers in Bollywood are in for a disappointment as the filmmaker returns to Bollywoo... more