Shahid's Shandaar Journey
Shahid Kapoor has been in Bollywood for over a decade and boy, his journey has been full of ups and downs. Here's how Shahid overcame all of them and became the Shandaar Haider!


His sweet and innocent face struck the right chords in our hearts after Ankhon mein tera hi chehra!





He killed it as a baby faced extra in Kahin Aag lage Lagjawe.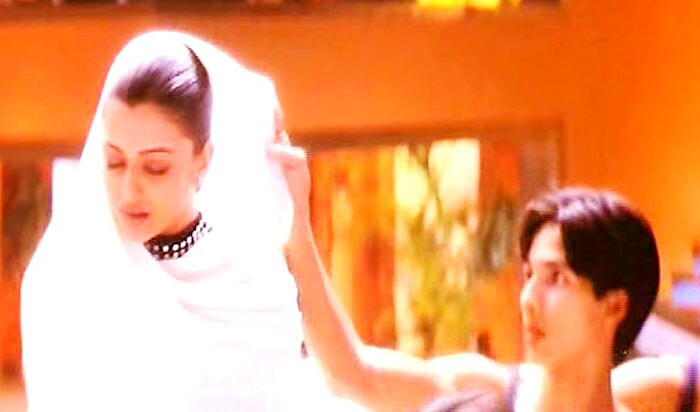 Source: www.ndtv.com



Then went onto become Bollywood's much needed chocolate relief after Ishq Vishk!


Source: www.manchalaa-teri-ore.tumblr.com



And girls still can not stop drooling over Shahid!


Source: www.dracomahlfoys.tumblr.com



Bollywood got one of its best dancers!


Source: www.lovemewithoutanylimits.tumblr.com



Ouch! After a series of flops, he confronted a painful heartbreak! #JabTheyBrokeUp


Source: www.manchala.tumblr.com



While the nation mourned his break up, little did we know that Kaminey would prove to be more than just a gaali!


Source: www.lovemewithoutanylimits.tumblr.com



And of course, with success comes limelight, followed by alleged link ups! #DesiGirl #RaatKeDhaiBaje


Source: www.lovelybollygifs.tumblr.com



Then mausam after Mausam became a bit gloomy!


Source: www.alishawushu95.tumblr.com



But then came Haider, his biggest success that silenced all his critics!


Source: www.chelo-mrshm.tumblr.com



Life is beautiful for him (we pray) and we hope he has another Shandaar innings at the Box office! (and find a good girl)


Source: www.shahidkapoors.tumblr.com


Get personalized recommendations on what to watch across 35+ OTTs only on
OTTplay
Related Content
LATEST REVIEWS
Kriti Sanon and Pankaj Tripathi are two incredibly talented actors who have shared the screen twi... more

There has been quite some chatter about Ek Duaa. The film, which stars Esha Deol Takhtani and can... more

Priyadarshan lovers in Bollywood are in for a disappointment as the filmmaker returns to Bollywoo... more