RANKED: 5 Best Performances of Shahid Kapoor
It is hard to believe that it has been over 13 years since Ishq Vishk released. It is not by any means a great movie but for a lot of people it has become memorable as it brought Shahid Kapoor into their lives. Granted, a lot of these people were teenage girls at the time but, even then, it was evident that there was more to his choclate-boy persona.
In the coming years, his careers has been somewhat of a roller-coaster ride that would have been made him uncomfortable. Just when we think he has established himself as a top actor, he goes and does a Shaandar and we all start doubting our beliefs.
But the flipside of that is the fact that when he shines, there is no one brighter.
Here are his best performances, ranked:
#5 Shikhar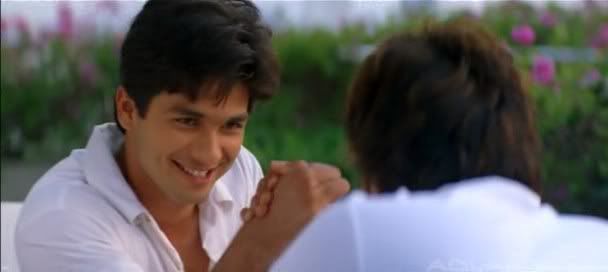 As a naive, aspiring youngster who goes through an internal change after seeing the harsh realities, this movie was probably the first all-round good performance of the actor.
#4 Jab We Met
Although he was eclipsed by Kareena Kapoor's star-turn, his sensitive and subtle performance cannot be ignored. He showed maturity that is uncommon for actors his age.
#3 Udta Punjab
His visceral and crass turn as a drug-addict popstar is a role we will all remember for a long, long time.
#2 Kaminey
Oh how Shahid Kapoor must thank Vishal Bhardwaj for giving an added meaning to his career. His double role of twins with speech impediment deserves adulation and admiration.
#1 Haider
One of the finest movies in recent time had one of the best performances in the recent memory. Shahid Kapoor went all out for a role and boy how much we loved it.
What do you think?
Get personalized recommendations on what to watch across 35+ OTTs only on
OTTPlay
Related Content
LATEST REVIEWS
If biopics were the flavour of the season in the last few years, then now it has a challenger- fr... more

In her 15 year long career, Kangana Ranaut has given us many terrific performances to remember-- ... more

Shang Chi and The Legend of the Ten Rings is a big diversion from the humdrum Marvel affairs that... more