"So dear baby, Now it's all on you... Your mamma is as ready as she can be!"
Actress Shevta Salve has penned down a beatutiful message for her unborn child.
Shveta Salve, after constantly updating us with her pregnancy journey, now has a written a though-proving and honest letter to her unborn baby.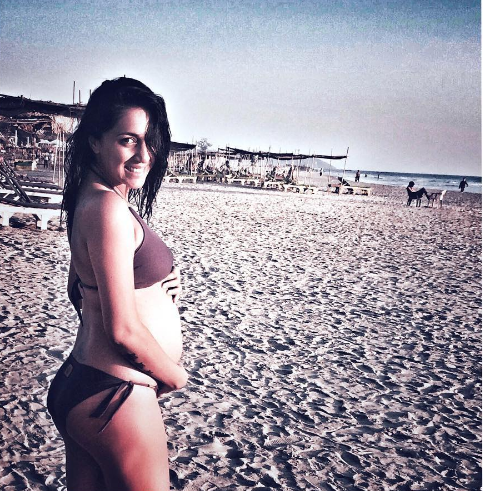 She writes:
"The pros were endless and hardly any cons. For an insomniac I would sleep like a baby and what a feeling it was. My skin had a spectacular new shine no facial ever gave me, hair fall? What hair fall?? And the boobies!! Take it from someone who is not blessed in that department: 'Winner Winner Chicken Dinner.
"I had no qualms about doing what I wanted nor did I try to resist my cravings based on the advice given to pregnant women. I went swimming in the ocean in my brand new slightly larger sized bikinis, took ample of preggo vacation pictures, I also went on island snorkeling day trips (was the only pregnant lady on the boat and loved the attention)."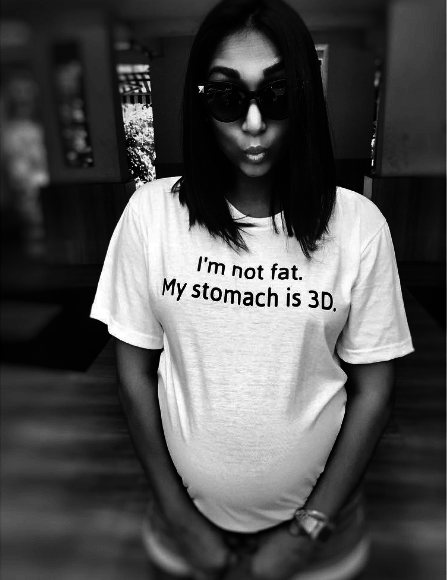 "If your body says 'hey I need to chill now', relax, and take a nap."
"Well hellooooooh, there's a lil human I'm growing inside of me and its getting bigger!! My Victoria's Secret and M&S size 6's turned to size 12's, Brazilian bikini style transformed into midis for full coverage. As much as I hated it, MTB needed more room down there, and nothing felt comfier than good ole granny undies!
My perky full twins started to get way heavier than I would like and were heading south. Despite all the cocoa butter and bio-oils, the first signs of silvery white streaks began to appear. Life in the sack and the incredible sex drive was now in reverse gear. A good nights sleep was impossible as lying on my back would trigger an acid reflux and only about 35 pillows propped up under me would make me comfortable but then the frequent bathroom visits would keep me up."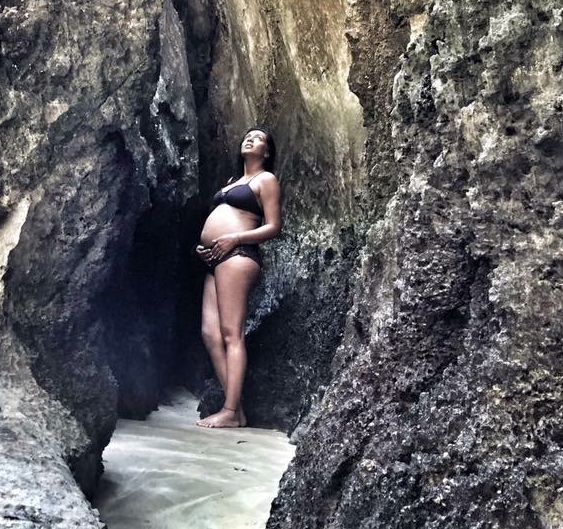 So dear baby,
Now it's all on you. Your mamma is as ready as she can be!
I promise you this: no matter what, I'm going to be by your side just like always. I've been these last few months — with every breath I take and every morsel I eat. I will continue caring for you and putting all your needs before mine.
I can't wait to hear your first cry, to feel your soft skin against mine, smell your beautiful babyness. Sorry, you heard me complain about silly stretch marks, saggy boobies and no sleep. I promise to wear my Tiger stripes with pride. It means I've nourished your body, and that's what matter. I'll stay up with you all night long (and make sure Daddy does as well!).
Know this: I already love you so much! You make me complete."
Read more: Sizzling Hot Katrina Kaif Easily Makes Kala Chashma The Chartbuster Of 2016
Get personalized recommendations on what to watch across 35+ OTTs only on
OTTPlay
Related Content
LATEST REVIEWS
Sunny the latest directorial venture of Ranjith Sankar has the same flaws as some of his earlier ... more

If biopics were the flavour of the season in the last few years, then now it has a challenger- fr... more

In her 15 year long career, Kangana Ranaut has given us many terrific performances to remember-- ... more