Revealed: This Might Just Be The Story of Ae Dil Hai Mushkil
We have some good news.
From the time Ae Dil Hai Mushkil's first look was revealed, excitement among Bollywood fans has been really high. Apart from the tantaslising teaser, Karan Johar & team have released two songs of the Diwali release.
Like said before, probably the thing we have liked the most so far is the fact that there is so much uncertainilty around the film's four main characters. In simpler terms, who exactly is in love with whom/ who is heartbroken by whom.
Now after discussing so many theories, time is come to get some concrete details regarding the heavily anticipated movie. And that's where we have some good news for all of you.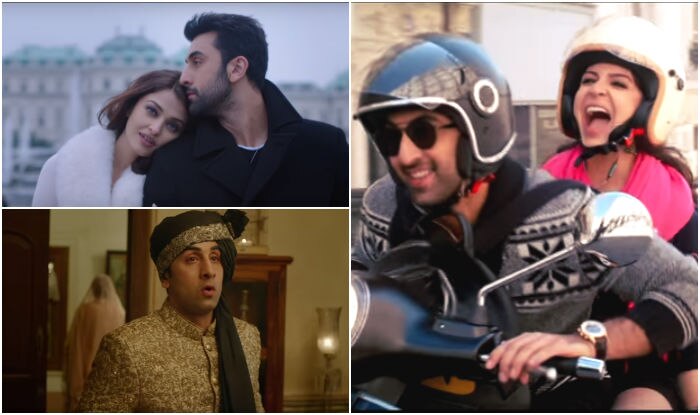 Today reports have been coming in that confirm details about two things.
First off, these are the confirmed character details of Anushka Sharma, Ranbir Kapoor and Anushka Sharma's character.
ADHM follows the journey of Ayan Sanger, the sweet, quirky son of an industrialist, who nurtures a hidden passion for singing. Alizeh, the charming and funny, but neglected youngest daughter in a daunting family of aristocrats and Saba, the stunningly beautiful divorcee who pours her pain into her poetry.
Secondly, according to some highly obsessive fan sources, we have uncovered a major plot point of the film.
Okay, you might think that it is a bit far-fetched. But in case you have been following the movie and watched the teasers and songs over and over again, you must have seen Anushka's character wearing a cap.
Just to jog your remember. Here's her character in the teaser:
And here's her in the video of the song Bulleya.
Exhibit A
Exhibit B
Exhibit C
So the theory is that Anushka Sharma's character discovers she has cancer and that is when everything changes in the film. Her cancer is the reason she's wearing a cap a lot of times.
We get it's a far fetched but is it really? This being a Karan Johar film you can expect a dramatic element like that. That and the fact that things seem so serious time, one of the characters having a fatal disease does explain a lot.
What do you think?
Read more: The Teaser Of Ae Dil Hai Mushkil Is A Golden Tribute To One Sided Lovers!
Get personalized recommendations on what to watch across 35+ OTTs only on
OTTPlay
Related Content
LATEST REVIEWS
Fans were intrigued when it was announced that Bollywood's Bhaijaan Salman Khan will be joining h... more

Right from the moment Chhorii's teaser had released, I was kind of intrigued. Let me put it out t... more

If you have been an audience to any of writer turned filmmaker Milap Zaveri's previous works, you... more