Why Aamir Khan is The Typical Sharmaji Ka Beta In Bollywood
That Sharmaji Ka Beta! How many of us are regularly taunted by our parents and relatives over the over-achieving and over-sanskari Sharmaji Ka Beta who impresses our parents more than ourselves? This eponymous Sharmaji Ka Beta is probably ahead of us since the moment we are born! He is the first one to walk, first one to speak and first one who starts going to school and becomes a topper since nursery standard.
He is also the one who constantly clears all the competitive exams he sits for and again sets some really high goals for common folks like us. He is also the one who gets that 'dream job' in a 'big' company, giving more reasons to our parents to hound us forever. Ever wondered this sort of competition is not only limited to us but also prevails in the largest film producing industry in the world and no guesses required over who is that Sharmaji Ka Beta in Bollywood.
Aamir Khan has built an enviable record ever since he came back from his 4-year sabbatical after Lagaan & Dil Chahta Hai in 2001. While he disappeared from the public eye for 4 years, its probably because the Sharmaji Ka Beta was studying and working on his craft just like numerous people prepare for UPSC, Bank, and JEE exams. He seems to have hit bull's eye because every film of his hasn't been anything less than an All Time Blockbuster since 2013. But which factors make him that Sharmaji Ka Beta, let's take a look:
Hard work- Like a wise man once said, There is no substitute for hard work and Aamir Khan has lived by those words. Be it the role of an alien trying to fit in or a revenge-filled lover in hunt for the killer of his beloved or a college student trying to teach his friends and teachers to strive for excellence, he has put in a lot of effort on his roles and we have seen the heights of success he has reached.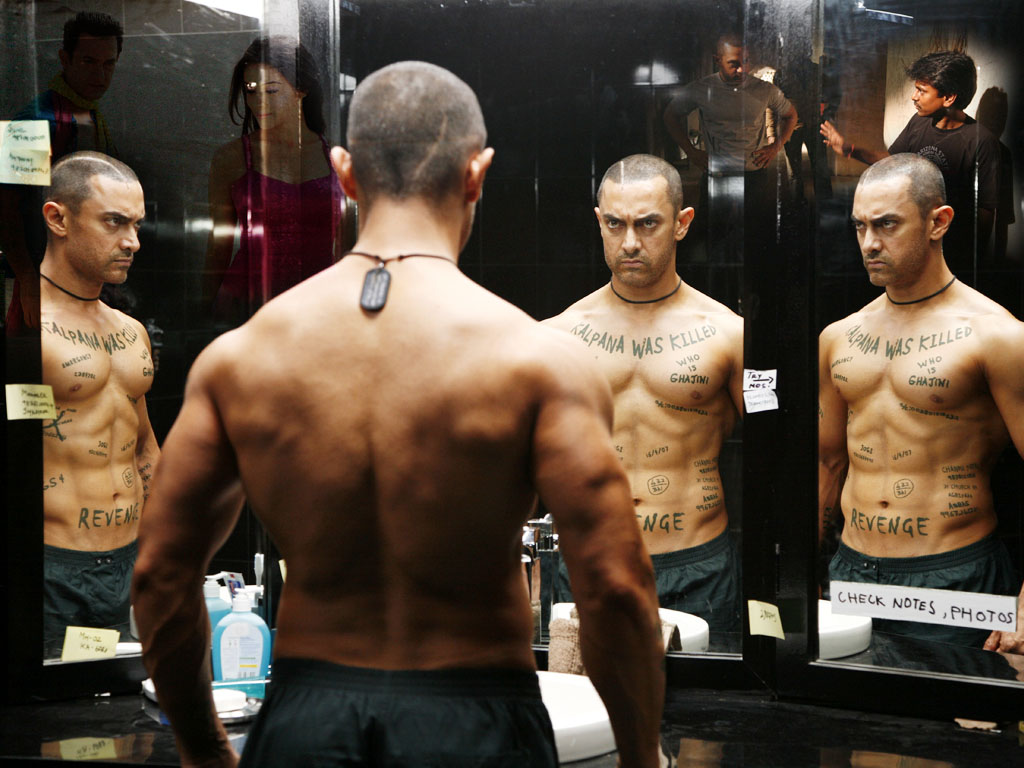 Dedication- You have to lose yourself in the search of what you are looking for or trying to achieve. At an age of 44 when no actor from Bollywood would have dared to portray the role of a 1st-year college student, he took on the role without the fear of failure and made us fall in love with the character of Rancho. And at an age when most of the men take fitness for granted, he showed how it is done, by gaining a huge amount of weight for Dangal and then losing it through diet, exercise and dedication.
Challenges- A person becomes a better version of himself if he constantly challenges himself and if you look at Aamir Khan's choice of roles, barring a few commercial crowd pleasers, he has always tried to do something different and has often succeeded. His contemporaries would not even dare to play onscreen father to young actresses and would rather choose to romance them. He shed all those inhibitions and again emerged a winner.
Competition- He seems to be in a race with himself and seems to better the records established by his films. He was the founder of 200 Crore and 300 Crore club and boasts of the highest grossing Bollywood film ever, Dangal, both domestically and internationally. He has given 6 All-Time Blockbusters, more than SRK and Salman Khan and 5 of hi ATBBs have come after his sabbatical, starting with Ghajini to his recent release Dangal.
Excellence: As Baba Ranchoddas always said, 'Run after excellence, success will automatically follow", Aamir Khan seems to be excelling in all of his roles and the films he chooses. All of his films have made people think and he is the thinking man's actor who gives his 100% in all of his roles and we all have seen how this Sharmaji Ka Beta from Bollywood is setting some serious box office and performance goals.
Related Content
LATEST REVIEWS
This Eid, Salman Khan has a lot of commitments to keep. The star is back to business as Radhe You... more

There is something about anthologies that I really like. It's difficult to decide if it's how the... more

When the teaser of Hello Charlie released, fans were quite impressed. The hero, our very handsome... more