WATCH: Aksar 2's Aaj Zid Song Is Proof That Zarine Khan Is Another Typecast Actress In The Making!
Zarine Khan made a dream debut with Salman Khan with Veer. Even though the film had bhaijaan, it failed to perform well at the box office. Zarine Khan did not can have a very strong base in acting and she became only a look-alike of Katrina Kaif. (Where do you find all these lookalikes, Salman?)
But Zareen Khan isn't someone who would give up. She appeared in a few item numbers before relaunching herself as the sexy goddess with Hate Story 3. The film had garnered a lot of attention, thanks to the numerous unnecessary and pointless make-out scenes that were shown in its 2 hour something runtime. And boy, Wajah Tum Ho song set the screen on fire. It was the make out song between Zareen and KSG.
And now once again we have a similar track in Zareen's upcoming film, Aksar 2. There are Zareen and two other guys ( the TV hotties Gautam Rode and Abhinav Shukla) along with a revenge theme playing on. And to top it all, we have the Aksar version of Wajah Tum Ho song, in the form of Aaj Zid.
It won't be an exaggeration to say that the songs are absolutely similar, in visualization at least. There's wine glass, there's Zareen Khan making out and there's hot bod Gautam Rode.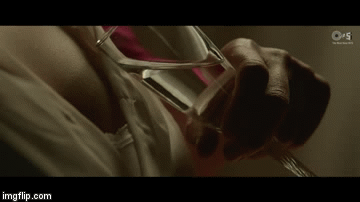 But what is more worrying is the fact that Zareen seems to be on her way to be the most typecast actress. She is confident and she has shed her inhibitions, which is a thumbs up for any actor. But why is she always cast in something that will have very elaborate make out scenes? First, it was Hate Story 3, then the Pyaar Manga Hai music video and now this!
Gautam Rode looks absolutely hot in the song but that is not enough to make this song watchable.
And then there's a lot of make-out scenes:
The song too is not that great and it floats only because of Arijit Singh's magical voice. Check out the song here:
Get personalized recommendations on what to watch across 35+ OTTs only on
OTTplay
Related Content
LATEST REVIEWS
If there is a Vidya Balan film releasing, I for sure wait for it with bated breath. It was back d... more

In 2004, Zack Snyder made his directorial debut with Dawn of the Dead, a remake of 1978 classic b... more

Some say that films are made solely to entertain viewers, while others feel that 'entertainment' ... more